So I've been trying to get my hands on a certain necklace for a while now. And I don't normally wear necklaces. Odd thing to be sure.
The deal is this though. While I don't usually accessorize with a necklace, I do have a nursing baby. When they reach a certain age, they like to grab and play with what they see in front of them. And when they are nursing sometimes that thing they grab is the nursing cover. Yikes! I DO NOT want to be exposing myself to just anyone who happens to be walking by. So I really, really want something for baby to play with.
And that something is a
Mommy Necklace
. These necklaces don't break (they are equipped with a break-away clasp) and they are in pretty colors to attract baby's attention. I've been wanting a
Bermuda dangling donut necklace
. To understand what I'm talking about you'll have to follow the link. :)
Also, they are made right here in America by work-at-home moms. Moms that are able to test the quality and durability of these necklaces in real life situations.
I wanted to let you all know about
the giveaway
I found with this necklace as the prize.
Sugar Pop Ribbons Review and Giveaways
is giving away a $30 gift card from Mommy Necklace to one lucky (or blessed) reader. Even if you don't want to enter this particular giveaway, she has several more going on at the moment. Go by her blog and see what she has to offer. Follow her blog for future opportunities to win a giveaway. She has some really cool stuff. :)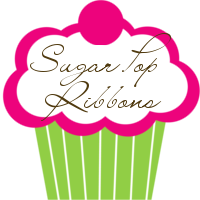 Until next time...
JenT