I'm sending you to a great giveaway. Go
here
, to Life in a Shoe, and enter to win a great sounding book. I followed the link on that page to read the first chapter. I'm hooked!! Even if I don't win, I'm going to get this book.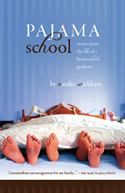 Life in a Shoe tells you about another contest that the author is having. If you're into making home videos, you might want to enter that one. I'll leave that to you. :) I'm not much of a video making person.
So there you have it...another great giveaway!!
Until next time...